Provision of specialized construction equipment and mechanisms
PJSC "COMPANY" NAFTOGAZBUD "is fully equipped with the necessary mechanisms, machines and equipment to perform the entire cycle of basic and related works on the construction and overhaul of the main pipelines, underground and above-ground objects of the oil and gas industry, there are all necessary for the construction of machinery, and more machines, drilling rigs, injection molding units, repair shops, vans, road machines, namely:
Pipelayer Komatsu D 355C - 25 units;

Pipelayer Komatsu D 155C - 2 units;
TG-126A Pipelayer - 4 units;
TO-1224E Pipelayer - 10 units;
TO-124G Pipelayer - 3 units;
Doosan 340 excavator - 3 units;
Doosan 225 excavator - 3 units;
Doosan 255 Excavator - 2 units;
Komatsu 340 excavator - 2 units;
Komatsu 290 excavator - 2 units;
ATEK-999E excavator - 1 unit;
BH-03B excavator - 1 unit;
Komatsu 355 bulldozer - 2 units;
DZ-110, DZ-42 bulldozer - 4 units;
Truck cranes - 5 units;
T-130 tractors - 3 units;
Loaders - 3 units;
Forklift 40818 - 3 units;
Cleaning and isolation machines
Installations for drying pipes
Welding installations
Compressors
Power plants
Complexes for pipe insulation
Installations of cold bending of pipes (with a diameter from 530 to 1020mm.);
Tippers and trucks
Pipelines and more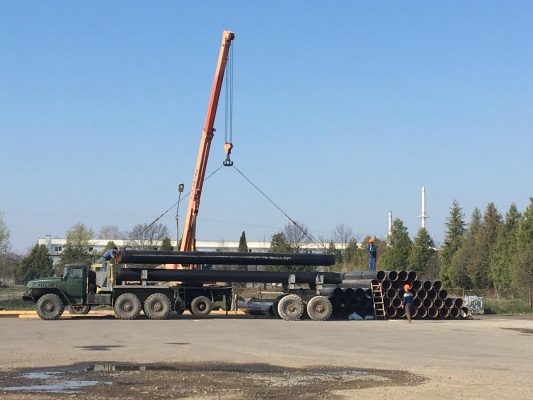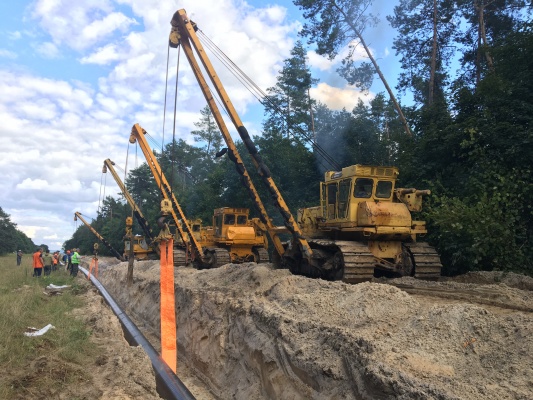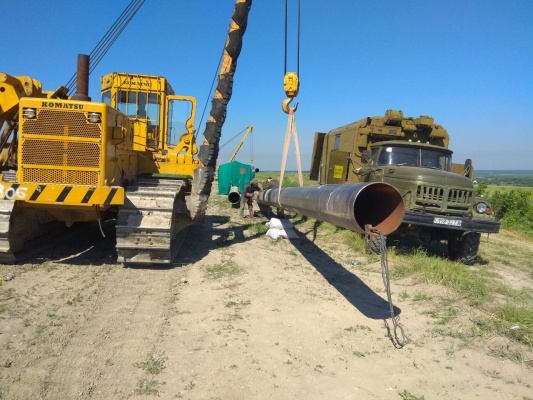 In addition, each division of the Company has a corresponding technical base on the profile of its work: specialized equipment, equipment, respectively certified quality control laboratories, which are provided with a complete set of equipment for quality control of general construction and special works, quality control of anti-corrosion insulation coating, as well as equipment for homographic and radiographic non-destructive testing of the quality of welding and assembly works in the construction of pipelines.
The company is competitive in the market because it uses innovative, advanced production technologies, and has many years of experience and highly qualified employees.